International transport to Kyrgyzstan
International transport to Kyrgyzstan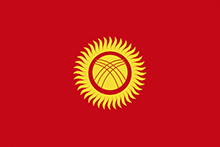 Major transport routes to Kyrgyzstan
1.Via Russian Far East
We arrange ocean transport to the major Russian Far East ports of Nakhodka, Vostochny, and Vladivostok, and combine with rail for inland transport.

 Nakhodka, Vostochny, and Vladivostok 

---
2.Via China
Limited to container cargo, we combine with ocean transport to major Chinese ports such as Lianyungang and rail transport (China Land Bridge). When shipping from major Japanese ports, it is possible to use COC (Carrier's Own Container) consistently (limited to Alamedin station).

 Lianyungang 

---
3.Via Baltic Countries
We transport containers and conventional cargo by rail transport to Alamedin Station via the ports of Riga, Tallinn, and Klaipeda. In case of container transportation, this is limited to SOC (Shipper's Own Container) transport..

 Riga, Tallinn, and Klaipeda 

---
Major Transport Cities